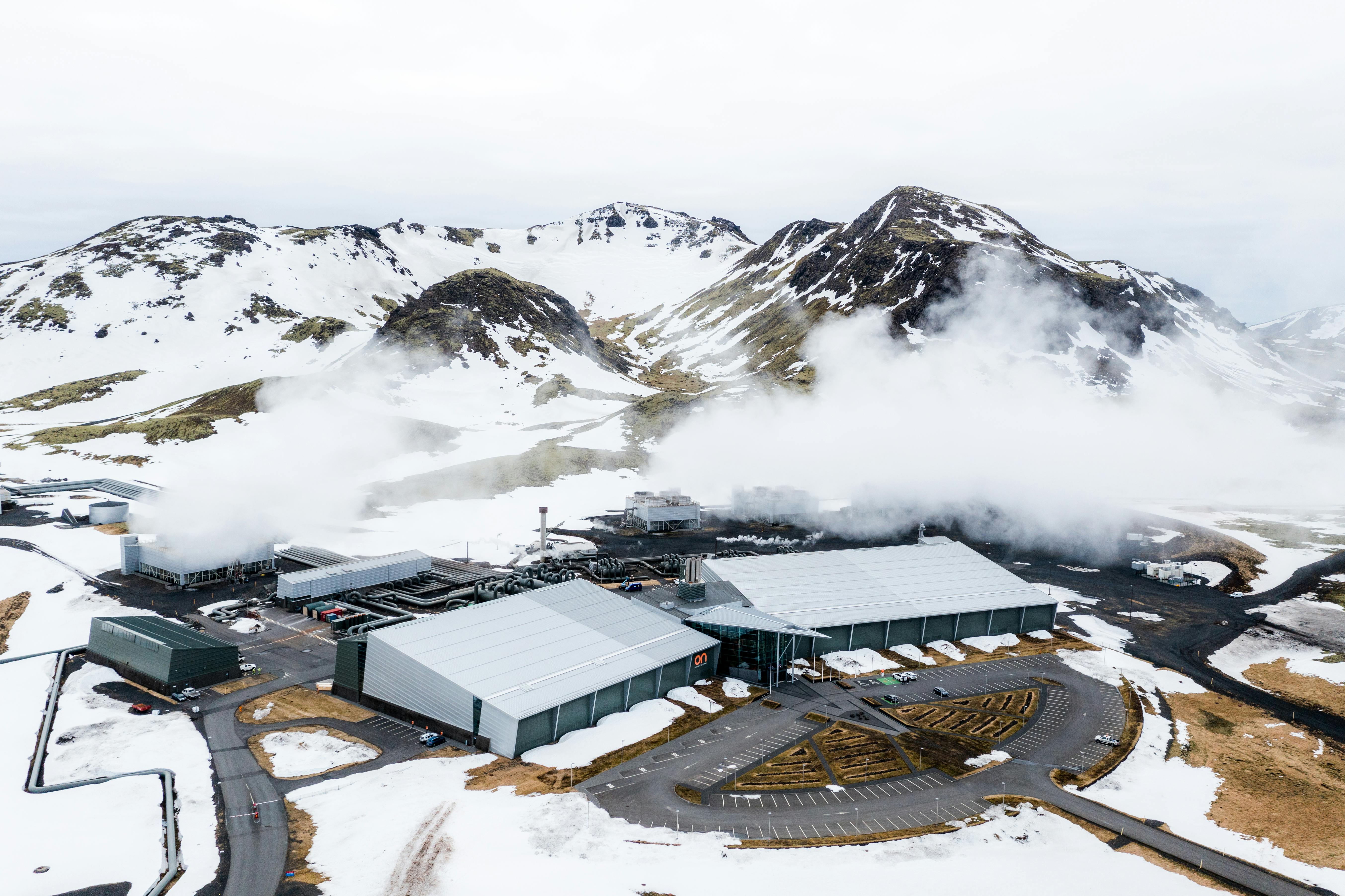 Investment opportunities in Iceland
Iceland offers a wide variety of business opportunities within different sectors.
A growing number of investors are acquiring stakes in Iceland's dynamic, high-tech enterprises or making strategic purchases in production and services related to their international activities. Investors have found an investor-friendly environment with high professional standards in all the support services that a business launch needs.
Business Iceland is continually working to support the international reach of the six key areas: Energy & Green Solutions, Innovation, Creative Industries, Tourism, Fisheries, and Food & Natural Products.
Sustainability, green solutions, and the circular economy
Sustainability is a crucial factor, and with 100% of electricity production and space heating from renewable hydro or geothermal resources, Iceland has a compelling value proposition for responsible businesses. Incentives for green investments and emphasis on fully utilizing all energy and value streams, be it from geothermal power plants or the seafood industry, have generated exciting opportunities.
Eco-industrial parks are developing based on geothermal resources. Combining multiple value streams from geothermal power plants provides opportunities to create unique, sustainable inputs to diverse processes.
Microalgae cultivation utilizing sustainably sourced electricity, geothermal energy, and CO2
Waste-to-value food processing or cultivation based on geothermal heat
Liquid fuel production using electricity and CO2
Algae-based cosmetic production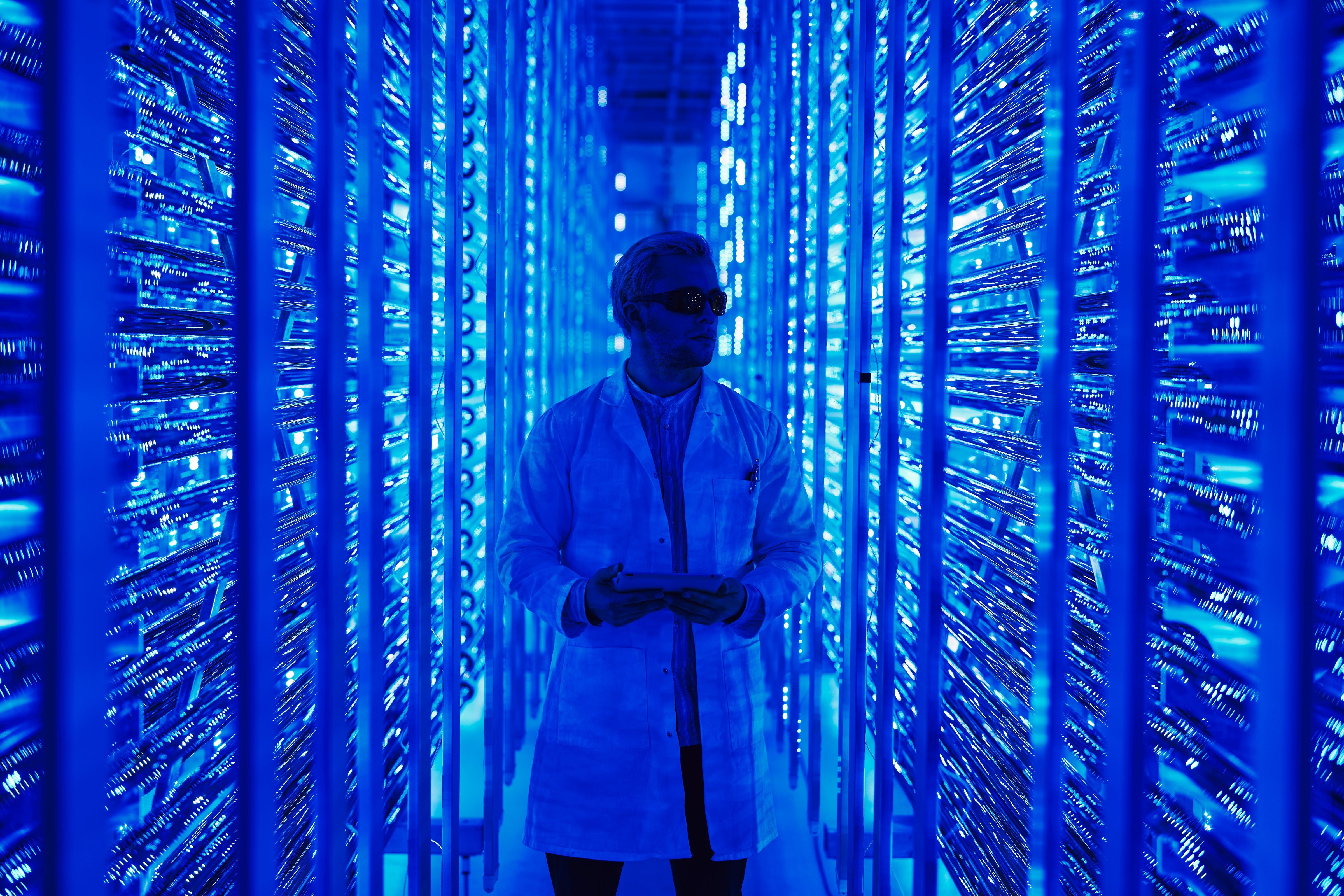 Iceland's green energy has attracted investment projects seeking to minimize their carbon footprint, such as data centers. In recent years there has been increased interest in projects based on using clean energy to create alternatives to fossil fuels, such as hydrogen, green ammonia, methanol, and synthetic gas. Developing wind energy in Iceland for this purpose is another field of interest.
The energy infrastructure in Iceland is state of the art, and Iceland has consistently ranked among the world leaders for power infrastructure reliability and efficiency. The transmission grid connecting all the hydro and geothermal power plants is circular with redundant routes to ensure maximum uptimes.
Data Centers by Iceland
Iceland: The coolest location for data centers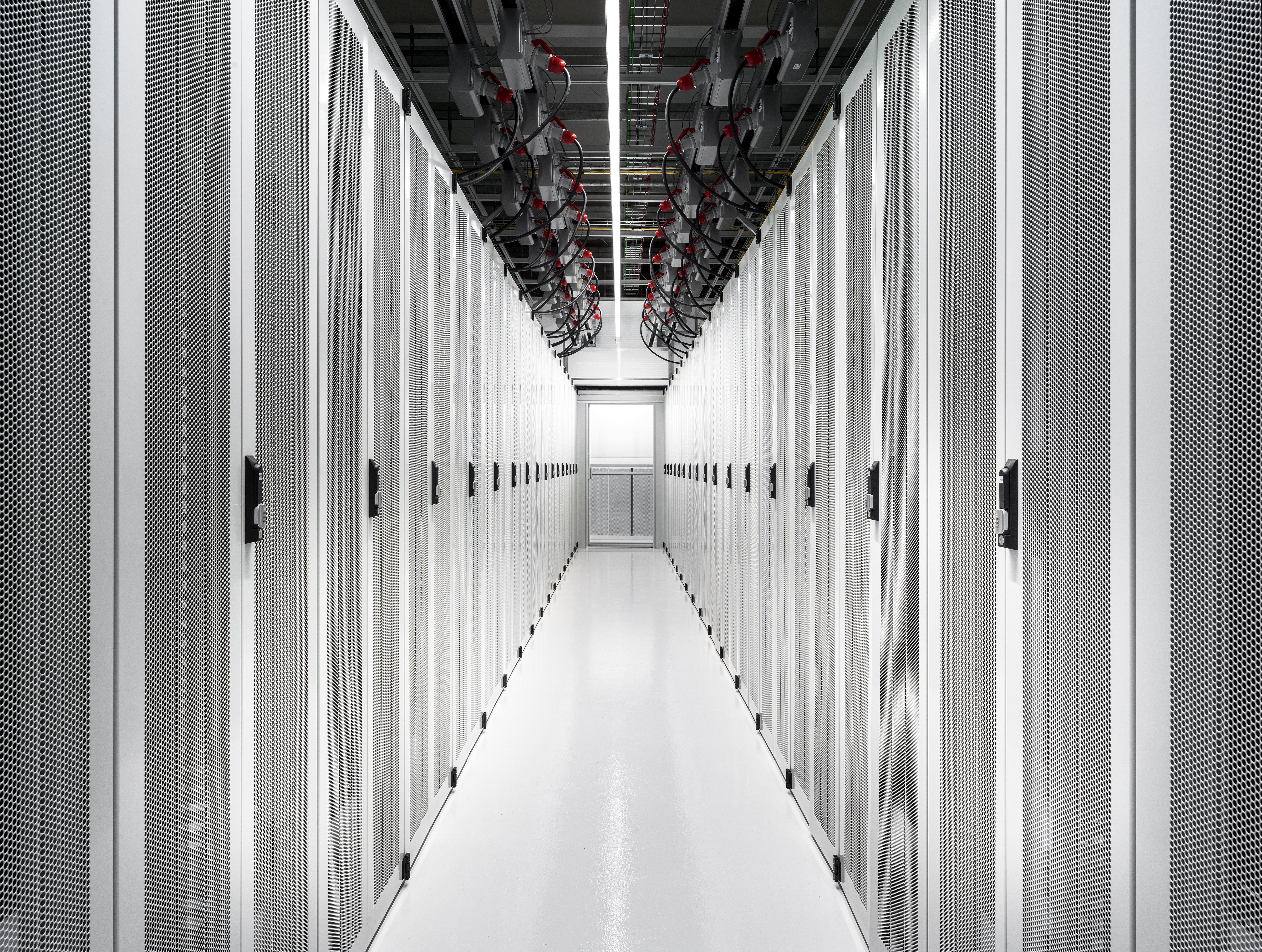 Iceland has one of the world's most reliable power infrastructures and renewable power sources to minimize the carbon footprint of data centers while also reducing costs. Although the cooler Icelandic climate might not be for everyone, it makes year-round ambient cooling possible. It saves tremendously on energy that would otherwise be needed to cool data centers. Depending on location and ambient temperature, cooling is responsible for 39% of the total electricity usage of an average Data Center. In the case of Iceland, only fans without AC systems are needed for sufficient cooling. Natural cooling provides an approximate 39% energy advantage!
Iceland is also well connected to North America and Europe through high bandwidth submarine fiber cables operated by Farice. Both the overseas connections and the backhaul is redundant. Data Centres in Iceland enjoy both low latency and security. The fourth cable, connecting through Galway, Ireland, is scheduled to be operational by the end of 2022.

Data Centers by Iceland
Iceland is the ideal location for your data
Use renewable energy and free cooling for a more environmentally friendly data center.
Innovation and R&D
In recent years, Iceland has offered a favorable business environment, including low corporate tax rates, availability of land and green energy at competitive prices, and efficiency within a European legislative framework to support R&D organizations. Iceland offers incentives for R&D in the form of tax credits. The tax credit is 35% of the actual R&D cost, and the aid is granted as a reimbursement.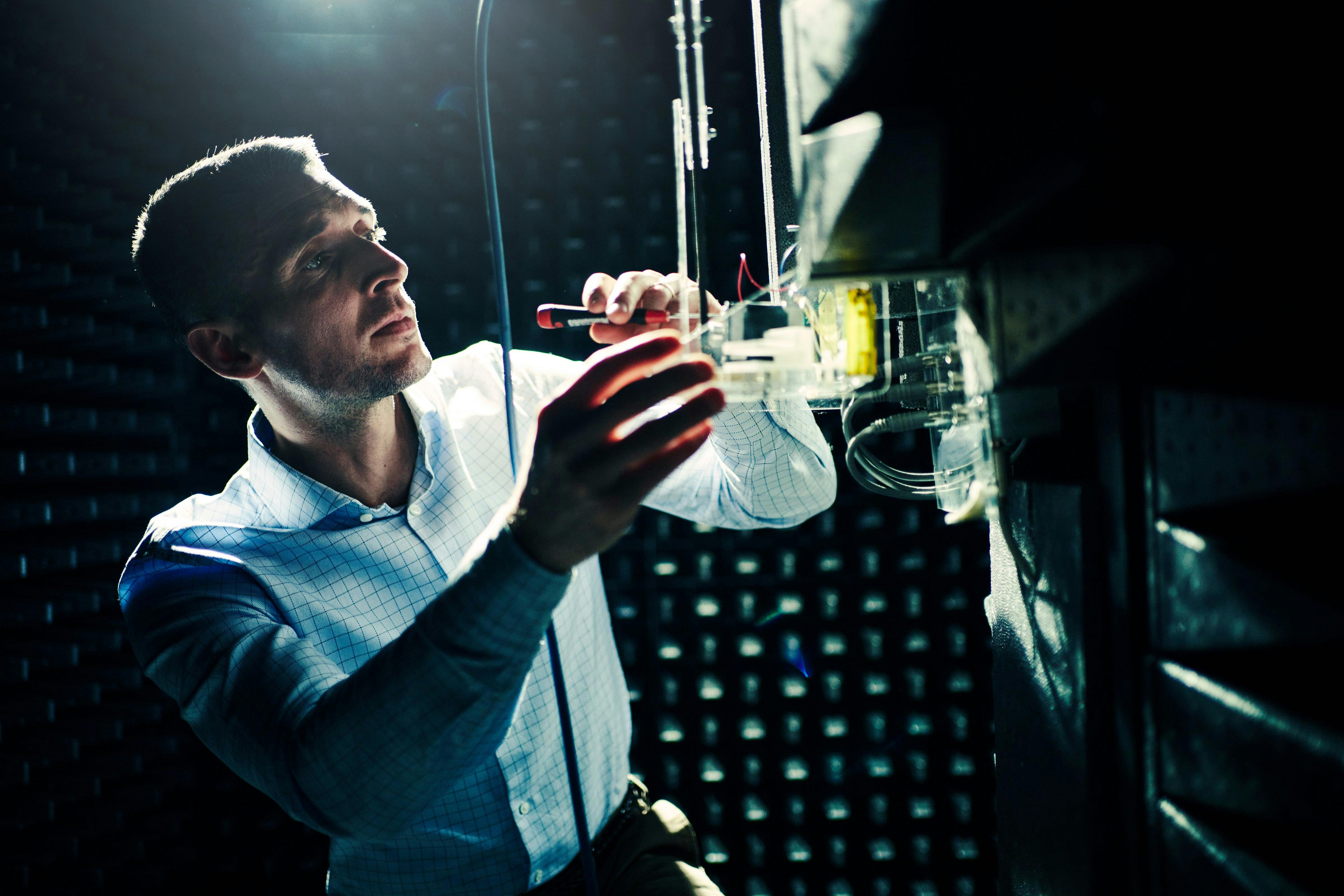 In Iceland, new companies have been established in emerging areas such as biotechnology, information technology, health technology, and pharmaceuticals. These companies have thrived and sponsored a highly skilled and educated workforce. Iceland also enjoys an advanced health system that offers access to valuable population-based data for use in e.g., clinical trials. 
A source of pure products
Iceland's clean energy, geothermal resources, cool pure air, and unpolluted waters are a source of multiple opportunities in specialized food, food supplements, nutraceuticals, cosmetics, vertical farming, microalgae production, and fish farming.
Using 100% clean energy to produce vital proteins and nutrition while minimizing the carbon footprint is essential to tackling the climate crisis. Using wastewater from geothermal power plants to farm fish in an optimally controlled environment is a growing industry in Iceland. So is harvesting algae from the pure waters around Iceland for skin care products or food supplements.
Iceland's Tourism Sector
The number of foreign visitors to Iceland multiplied from 2010 to 2019, creating a unique opportunity for investors. With positive prospects following the COVID-19 pandemic, strong political and business support, public-private partnerships, and emphasis on sustainable development, targeted marketing, and infrastructure investments, Icelandic tourism is a key sector for investors.
Located midway between two of the world's strongest markets, North America and Europe, Iceland is accessible from multiple major airport hubs. Most visitors to Iceland have above-average income. USA and China have been the growth markets while the British Isles and Central and Northern Europe are consistently strong.
Reducing seasonality is a key target in Iceland's tourism strategy and marketing effort.
Iceland's official tourism strategy focuses on sustainable development in harmony with nature and the people of Iceland. Quality and a unique visitor experience are crucial. Authorities have published a thorough tourism impact assessment. The action plan regarding infrastructure investments and product development is based both on the overall vision, the impact assessment, and regional destination management plans.
Numbers of foreign visitors to Iceland 2012–2021
Source: Icelandic Tourist Board
Real Estate
Real estate development and investment are an important part of most sectors. The Icelandic real estate market is diverse and offers various opportunities. For opportunities in the various sectors, please visit the relevant pages.
Large real estate development projects are in the pipeline in Iceland, welcoming investors. Several projects and service partners joined Business Iceland at MIPIM 2023, giving an idea of the opportunities. See more here.
The largest upcoming project is K64, the mixed-use development of 55 square kilometres of land around Iceland's main International Airport. Learn more about the Keflavik Airport Area Strategic Masterplan here.
For a general overview Nordic Real Estate Advisor Croisette compiles both annual and quarterly reports on the Icelandic real estate market, both commercial and residential. These publications include in-depth analysis of yield trends, transaction volume, and value. Mapping of major commercial clusters and rental yield across CBD areas and real estate types. To download the reports, please visit the report centre of Croisette Real Estate Partner Iceland.