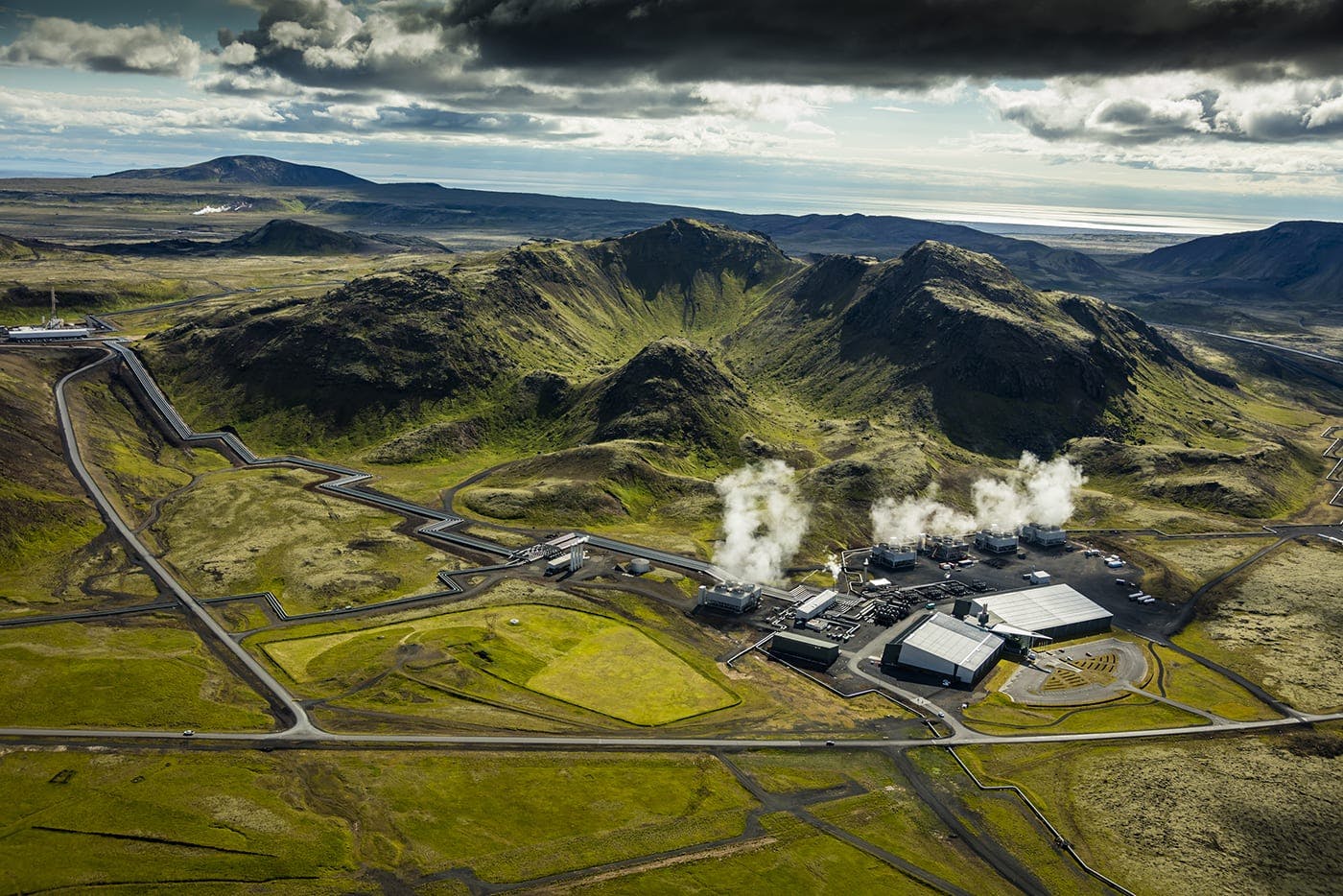 Geothermal park in Ölfus

The Geothermal Park is a platform for companies who are interested in using clean renewable resources for their vision. The Park has a wide range of operations which aim to utilize geothermal resources with the mindset of waste-to-value, benefiting the environment and creating value. Innovation is the key towards creating a brighter and cleaner future and ON Power is eager to participate and see what new possibilities are out there. Join us and be a part of the change.
Iceland is a part of the European Economic Area and is located between Europe and North-America. The environment is business friendly and the population is highly educated.
The Geothermal park is located 30 kilometers from Reykjavík, the capital of Iceland, next to the Hellisheidi geothermal power station. The area of the Geothermal park is 130 hectares and the plots are organized to suit the needs of different types of companies. Close by is the growing municipality of Ölfus, boasting a good harbour. More daily direct connections to North American destinations than all the other Nordic capital airports combined – Daily connection to N-American destinations eða Direct connections/flights to 28 N-American destinations.
The area of the Geothermal park is 103 hectares, located in close proximity to the Geothermal Power plant. The lots are in sizes ranging from 0.1 to 16.5 ha organized to suit the needs of different types of companies. The area is part of a beautiful, unoccupied land and is close to natural hiking paths. ON Power is ambitious to keep the area well maintained and attractive and to treat nature with the utmost respect as the Geothermal park takes shape.
Further information: